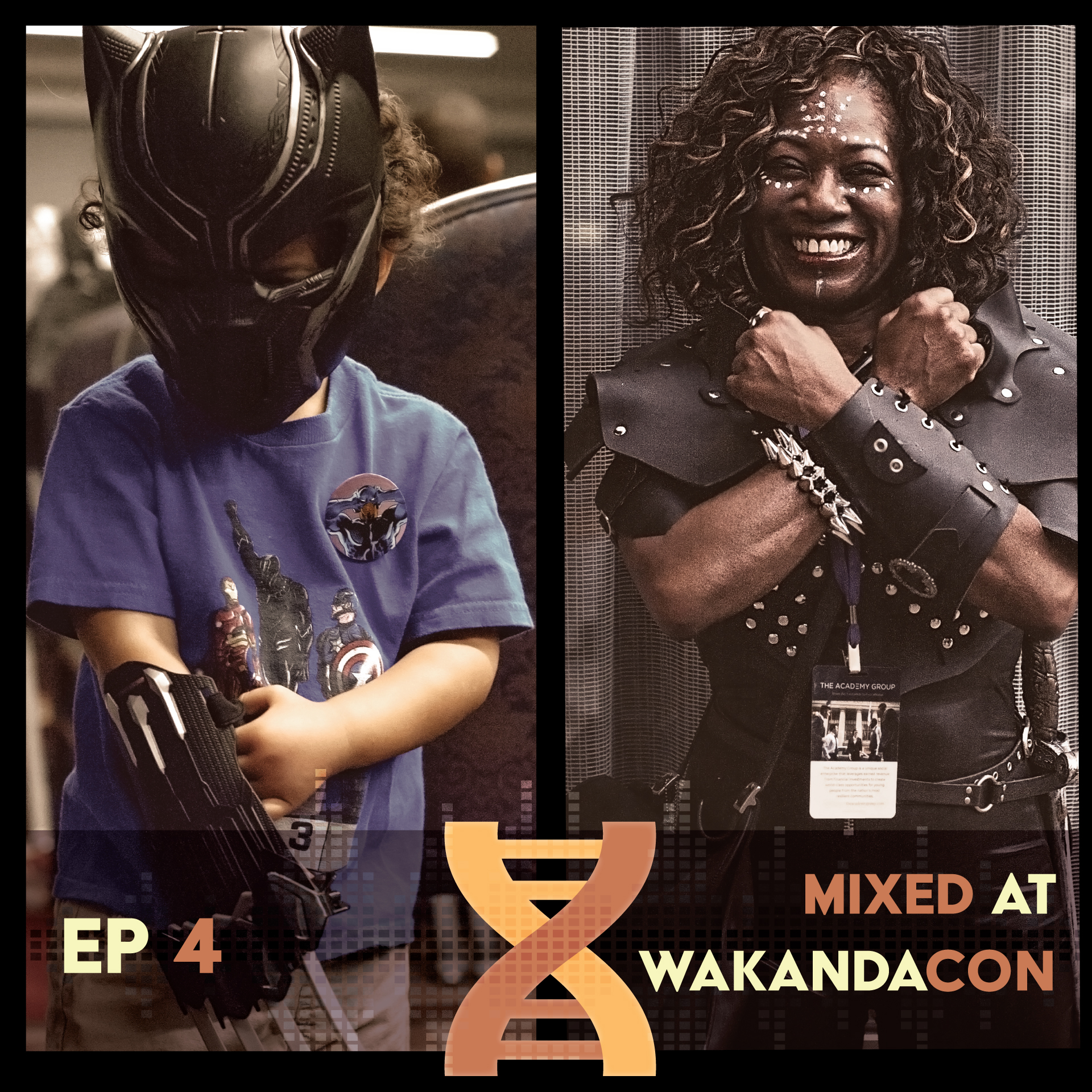 New! EPISODE 4
---
MIXED AT WAKANDACON
Audra Harvey interviews Tavius and Ashley Marshall about their trip to Chicago's own WakandaCon. They discuss their first experience with a POC nerd convention, and more nuances of being a nerd while POC. Glasses Up!
---
EPISODE 3
---
---
---
Stay in the Know
For our newsletter and be the first to know when we release a new episode.
Sign Up Now
Things you should know
This podcast series will present many things about the mixed experience which we believe are important for people of all ages to hear. However,

we do not censor our panelists

, and thus, profanity happens. Frank conversations about things like sex and violence will happen. If parents choose to bring their kids into this conversation (which we welcome!) please keep this in mind.
The Mixer is a passion project for all of the participants. While we pay all of our people what we can, we are not talking living wages here yet. Thus, please be patient with updates — we want to hear the show as much as you do, so we promise we are working hard to make that happen. If you would like us to update more regularly, consider making a donation.
The Mixer is a resident project of abrasiveMedia, a nonprofit in Nashville designed to help artists grow, connect, produce, and give back to their communities. The views and opinions expressed in The Mixer do not necessarily represent the views and opinions of abrasiveMedia. Though they think this conversation is important anyway, and that's pretty cool.